We currently have class offerings for Ages 8-11, Ages 12+, and Ages 16+
Open Dance Class
An hour and fifteen-minute class structured to deliver a "dance for enjoyment" quality. The class will include a stretch/warm up and combo taught by some of the top dancers and teachers in Minnesota. Come and experience new ways to move, rediscover your passion for dance, and get your workout in, all in one! Style will change weekly.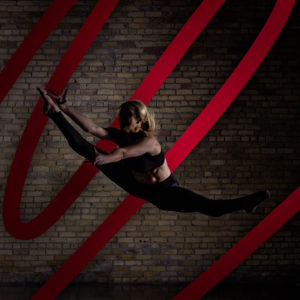 Strength & Conditioning for Dancers
After many years of dancing at both studio and dance team, our instructors know how important it is to train our bodies in the right way. Dancing requires mobility, cardiovascular and muscle endurance, control, and power. We need to help our bodies gain strength in order to perform our best. If you are a dancer who is wanting higher jumps, stronger turns, better endurance, more control, improved balance, and to prevent injuries, you want to try this class! The best part? You don't have to be a dancer for this class to be beneficial. It's a class for everyone, all ages, all levels!
Turns & Leaps
(Age 8-11, Age 12+ Beg/Intermediate, Age 12+ Advanced)
This class will focus on general technique of turns, leaps, across the floor combinations, and center floor work. Learn the technique needed behind the common skills we already know, as well as learn new skills and new ways to move. We have three different Turns & Leaps Classes: Age 8-11 Turns & Leaps, Age 12+ Beg/Int Turns & Leaps, and Age 12+ Advanced Turns & Leaps.
Fuel Combo Class (Ages 16+)
Experience the class perfectly crafted for current and former dancers who are looking to rediscover and grow their love of dance! Many are searching for a class that will allow us to express our love of this sport and to just have fun. With Fuel, you've found it! We will stretch, work on regaining some of the strength needed while we dance, and learn an enjoyable, energizing combo. Style of combos will change weekly. This class is for ages 16 and up.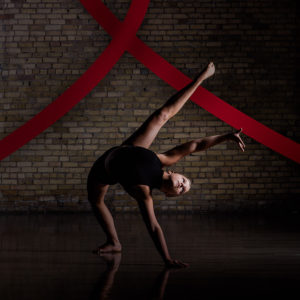 Ballet Technique
(Age 8-11 and Age 12+)
Are you looking for extra training, more knowledge, and furthering your overall technique? This is a great opportunity for you! Dancers will focus on building strength, muscle awareness, extension, flexibility, body alignment, and control. Class will incorporate the use of ballet barres, center floor work, and across the floor exercises. Participating in ballet technique class is one of the best ways to improve as a dancer. Open to all levels. Dancers are encouraged to wear form-fitting clothing and ballet shoes for class. (We offer a class for ages 8-11 and a class for ages 12 and up).
Yoga Sculpt
A blend of vinyasa yoga flow, resistance training, and cardio. This total body workout is great for all levels. It will challenge mental focus and target strength in an energetic, motivating environment. Hand weights are provided; however, yogis are encouraged to bring their own mats. The Vibe offers yoga mat rental for $2.
Acro For Dancers
Join us for our Acro For Dancers class! Work with a top notch Acro/Dance instructor and learn Acro skills that dancers need to know (Aerials, walkovers, backbends, unique hand stands, spiders, floor work, new/creative skills etc). This class is great for all levels and is open to Ages 8 and up.
Dance Team Training
A class constructed for dance team dancers. Dance team is one of the largest and most demanding sports in Minnesota. Learn proper technique, increase skill level, and gain helpful tips on how to be a successful dance team dancer. If you are someone looking to make a specific high school or college dance team, are trying to improve your current level, or are wanting continuous dance team training throughout the year, this is the right class for you.
Adult Beginner Dance Class
(Adults Ages 18 and over)
Are you over the age of 18 and are looking for a class where you can either find your love of dance again, or learn how to dance? This is the class for you! In this class, you will stretch and learn a short dance combo. Styles of the combo will change weekly, but expect to learn jazz, lyrical, jazz funk, and more. This will be a community of adults who have a common interest- finding enjoyment and love while dancing. Come try it out! No experience needed for this class. Dance gives us so much, including an amazing workout, balance, stress relief, joy, and more. Let's dance!
Master Class
Join a guest instructor once or twice a month for a master class! Class will offer the ability to dance with and learn from some of the best teachers and choreographers in MN. Expect to learn a unique combo and move with other dancers who are looking for an enjoyable and rewarding dance class. Master Classes will generally be at an Intermediate/Advanced level.